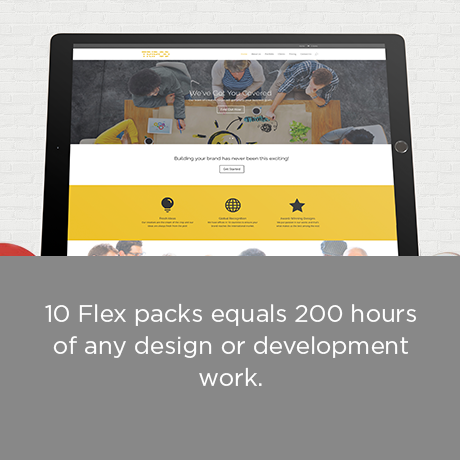 Web Works 89 - Flex Bundle 10
$3,200.00 USD

$3,200.00 USD
---
---
Flex Bundle 10 for IHomefinder 
- Configure Ihomefinder to at least 10 websites provided by Ray Rogers. Depending on the remaining hours, we can use them for additional sites.
Need help on additional coding or design? Buy a set of hours from us that you can use for any custom project. Renew as needed.
 Save Using This 10 Flex Bundle!
This 10 Flex Bundle gets you 200 hours + get 20 hours FREE

Hours should be consumed within 60 business days.
What do you get from Flex pack?
Instant web design support perfect for overflow projects
Covers Design, HTML/CSS, WordPress or basic PHP.
Turnaround time is 1-2 business days on average.
Great starter pack to get your feet wet with working with us.
Best examples of how to use a Flex Pack
1 Flex pack can kickstart a simple, 2 pages brochure website design.
3 Flex packs get you a customized responsive WordPress site.
1 Flex pack can help cover most data entry tasks and support roles
Match with an A99 Theme for a quick build website.
A simple logo and 3 comps